Every Person Can Have The World's Best Resume
Obviously that title is misleading. Not every person can have the best resume in the world. But if you work at it, you can have the best resume for you. In other words, the absolute best resume that you can make based on your experience.
All it takes is a little work.
If you are looking for a job. Or if a headhunter calls you with an opportunity. Or if you see a job description that appeals to you. Don't be tempted to pull out the resume you wrote three years ago for XYZ Company. You know the one I mean, the one with dust on it, written in Word 95.
Instead, skip the movie you were going to watch, or the sports show, and put a little effort into writing a new resume. One that is tailored to the job description.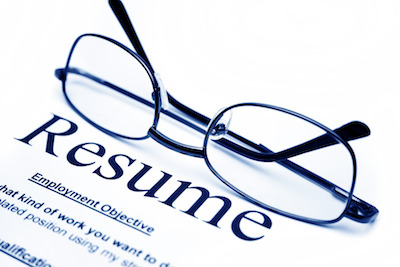 Why Do You Have To Tailor Your Resume?
Common sense should tell you, but in case that's not working right now, let me explain it.
When a company has a job opening, they have specific needs. The people they choose to interview will be the ones whose resumes match closest to those needs.
You don't have to cut and paste words from the job description, but you should read it, understand it, and then think about how, and why, you fit the description. After that, all you have to do is show them how good you are.
Let's Look at This From Another Angle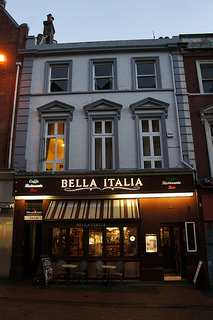 Imagine you ran a nice restaurant. Would you serve the same meals to everyone? Of course not.
You might set the tables the same.
You would use the same plates and silverware and napkins.
You can even have the waiter pour a glass of water for each customer.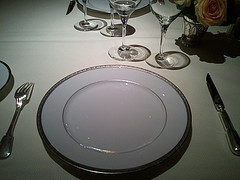 But for the meal, you would wait to find out what the customer wanted before serving the food. Your resume is no different.
Certain Things Are Set in Concrete
Your name, address, and contact information.
Your education.
Where you worked.
Dates you worked.
Titles you held.
But the rest of it needs to be tailored.
Getting Back To The Restaurant
I know the chef at my favorite restaurant can cook all kinds of delicious dishes. And I'm sure they're all good. But if I'm in the mood for seafood ravioli, I don't want veal piccata; I want seafood ravioli.
The same is true of companies. When they are looking to fill a position, they go into the hiring process with a similar mindset. If they need to fix a broken development process and launch new products, they won't care that you won design awards or that your engineering department had the lowest turnover in the industry for the past ten years.
I'd like you to take a moment and think about this.
What you've done, how good you are, how many awards you have…none of it matters—unless—it is relevant to the company's needs.
If you don't show them how you can get their products launched on time, you're not getting the job. Launching products on time is their problem; it's what needs fixing.
Just like me and the seafood ravioli. I don't care how many awards a restaurant won for their veal piccata; if I can't get my seafood ravioli, I'm finding another place to eat.
The same reasoning applies to jobs. If the gatekeepers don't see the solution to their problem in your resume, they'll look at other candidates.
Bottom Line
Before you hit the send button to email your resume, get hold of the job description, and find out about the company's problems and needs. Once you have the information, write your resume to address those needs. Show them that you're the person who can fix their problems.
And when you get the resume written to perfection, start on your cover letter. The cover letter is the chance to really shine, but that's a topic for another post.
Pay Attention
If you don't listen to anything else, at least follow this advice:
Your resume must be tailored for every job you apply for.
Every one.
If you enjoyed this post, please share.
Jim (Giacomo) Giammatteo is a headhunter who writes resumes and cover letters. He is also the author of No Mistakes Resumes, and No Mistakes Interviews. He also writes gritty crime dramas about murder, mystery, and family.
He lives in Texas where he and his wife have an animal sanctuary with 45 loving "friends."
photo credit: Alwyn Ladell via photopin cc
photo credit: GregPC via photopin cc
photo credit: stu_spivack via photopin cc
photo credit: Inspirational Food via photopin cc