Working With Headhunters
Headhunters are hated by some, revered by others, but mostly viewed with indifference—a ubiquitous necessity. A part of doing business.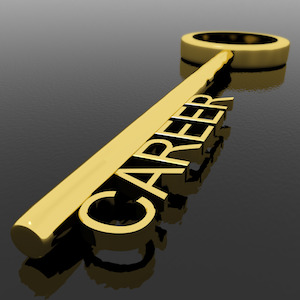 I've been a headhunter for 30 years, and I can tell you the reception I've received from candidates has run the gamut—from a warm, pleasant "Let me close the door," comment, to a cold and demeaning, "I'm not interested. Don't call me again."
Either response is fine by me. My skin was thickened long ago from growing up in a large Italian family, where siblings hurled insults in lieu of good-morning greetings, and expressions of love were framed with language not repeatable in this article.
The fact is, that I'd rather have someone tell me, "I'm not interested," or "Don't call me," or anything, as long as it's the truth.
Be Honest
The key to a relationship with a headhunter—for that matter with anyone—is honesty. If you receive a call from a headhunter, and they ask if you're interested in a particular position, be honest.
Let them know what interests you.
Let them know what doesn't interest you.
Discuss location.
At the appropriate time, discuss salary.
Regarding relocating, don't tell them, "Sure, California is okay," when you haven't cleared it with your family. There is no quicker way to burn bridges than to have a company go through an entire interview process only to be told you can't relocate. And in case you're wondering—yes, it happens a lot more than you think.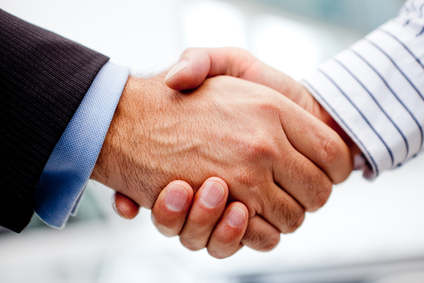 Other Things To Discuss
Potential problems

Talk about issues or problems that might arise during an interview or reference check. If you had a problem with your boss, tell the headhunter. If you were fired, tell them.

Be specific about accomplishments

Don't exaggerate accomplishments on the resume or in the interview. If you increased sales by 17%, don't say it was 20%.

Don't hide employment gaps—ever

If you left one job in April and didn't start the next until June, say so. Don't try to cover the gap. One of the few things HR departments still allow regarding reference checks, is to verify dates of employment. And if a prospective employer discovers you lied about the dates on your resume—kiss that opportunity goodbye.
No Matter What The Problem Is, Don't Hide It
A good headhunter can deal with problems. Their only concern is to find the best person for the job. A headhunter's reputation is on the line. If they present candidates who have misrepresented themselves, guess who gets the blame—the headhunter.
And now for the biggest issue…
Salary
Many candidates seem to tense up when it comes to salary discussions. Some don't want to tell a headhunter what their base salary is. Others try to cite their compensation "package." Some even go so far as to say things like, "I have a $150k package." But when pressed for details, they are including estimates of what their benefits are worth.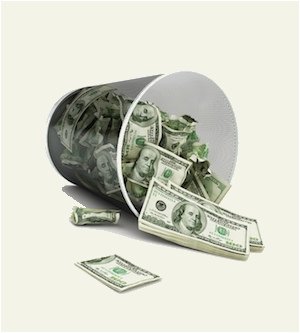 When you give a response like that to a headhunter, it paints you as an amateur, or as someone who feels they are underpaid, and afraid if they reveal what they earn the new company will make a low offer. In my experience, that doesn't usually happen, but I'd be crazy to say that it never happens. The good thing is that you are in control. If the company makes a lowball offer—reject it. It's that simple.
You might not be comfortable discussing specifics of salary, or stock, or bonuses, but it's part of the process. Any headhunter worth their salt isn't going to represent you without honest, detailed answers to those questions.
Bottom Line
There are many other issues that come up when dealing with calls from a headhunter.
Should you give referrals?
When do you provide references?
Should the headhunter edit your resume?
Getting feedback from the headhunter.
I'm going to cover these in future posts, so sign up for the newsletter or keep checking back for tips.
If you enjoyed this post, please share.
Jim (Giacomo) Giammatteo is a headhunter who writes resumes and cover letters. He is the author of No Mistakes Resumes, and No Mistakes Interviews. He also writes gritty crime dramas about murder, mystery, and family.
He lives in Texas where he and his wife have an animal sanctuary with 45 loving "friends."