Should You Include a Resume Summary?
For being so concise, resumes are tricky to write properly. People include all kinds of sections on resumes, and one common section that seems harmless is the resume summary. But is it harmless? And should it be included?
Let's take a look at a few real summaries:
Expert, hands-on Business Manager with outstanding communication, both oral and written, and experience with Fortune 500 and Mid-Sized Companies. Successful track record in Sales, Business Development, Marketing and Product Management. Fifteen years of proven General Management skills.
Here's another one that focuses more on achievements.
Generated $100 million in cumulative sales in just 42 months — the fastest of any product line for this $150 million medical device company.
Produced over $20 million in sales in the first year after launch.
Achieved 50% growth year on year as part of a high performance, start-up division with rates of growth 2 to 3 times greater than the market.
The Problem with Summaries Is Twofold
When I look at a summary like the first one, all I see is you telling me how good you are. Forget the fact that most of the capitalized words shouldn't be, the real problem is that those statements are nothing more than your opinion. Your evaluation of yourself. The problem with that is…
You might be dead wrong.
How many people do you know who think they're great singers, or actors, or dancers? Remember the Seinfeld show where Elaine danced?
The same reasoning applies with summaries. You might think you're a great communicator, but the people around you might disagree. That problem is compounded because, as a resume screener, I don't know you.
Even if I take a huge leap of faith and assume you are self-aware and have yourself pegged pretty well. Why should I believe you? What's stopping you from lying to me? Or exaggerating?
As far as the second summary goes, it's more interesting because it shows accomplishments, but I have no way of knowing where, or when, you earned that experience. If I want to know about your $100 million in sales, I have to search your work history to find it in order to put it in perspective.
You are far better off just putting the experience in the section dealing with work history.
Summary Statements Are Impossible to Verify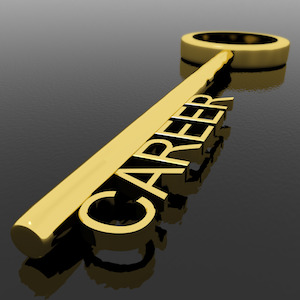 How do you check these statements for truth?
Hard-working…
Self-motivated…
Driven…
Great communication skills…
Extensive experience in…
It seems like everyone nowadays has great communication skills, is a hard worker, is hands on, is driven and self-motivated…you get the point.
When was the last time you saw a resume, or interviewed a person, who said…
Communication skills not very good.
Have trouble getting started.
Hard to get along with.
Not a team player.
I feel certain you have never seen a resume like that. And neither have the gatekeepers. Remember—gatekeepers see hundreds of resumes a week—sometimes a day—and all of them repeat the same tired phrases. Do you think a gatekeeper is going to believe that of the 244 resumes she looked at for a position, that all of them are hard-working, self-driven, highly motivated team players?
Of course she won't. She is left with only one logical approach—to assume none of the candidates have those skills.
Bottom Line
The next time you put together or edit your resume, when you reach the section on summaries—take my advice and skip it. Fight the urge to tell the world how wonderful you are; instead, try showing them through proper use of accomplishments in your work history.
If you enjoyed this post, please share.