What a Headhunter Doesn't Tell You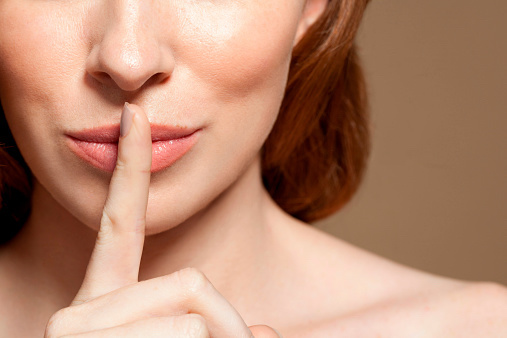 Working with headhunters can be beneficial, helpful, troublesome, and frustrating. And sometimes all of these can be rolled up into one experience.
The best way to deal with headhunters is for both parties to be honest.
The problem is that not all job seekers—or headhunters—follow that rule.
I'll cover the part about candidates being honest in another post, but today I want to talk about the secrets that headhunters keep.
Headhunters Are Supposed To Be Honest
And most of them are. I think if you look closely at the industry you'll find that a few unethical headhunters give all of us a bad name. But that doesn't mean that all headhunters do everything right. I have been guilty of some of the issues I've laid out below.
Why Is The Job Open?
Headhunters aren't always privy to this information, but if they are, they should inform you; it can help you during the interview process. And while sometimes the reasons for a job opening are negative, quite often they are positive. Two of the best signs are these:
Previous person was promoted.
Company is growing and this is a new position.
But it's the less positive reasons that are often not discussed or even purposely kept secret.
Previous person was asked to leave.
New position is open due to problems in certain areas.
Previous person left because of problems with hiring manager.
Oddly enough, these are precisely the reasons that need to be discussed the most, and yet they get discussed the least.
What Is The Hiring Manager Like?
A recruiter who has a long-term relationship with the client will often know the hiring manager personally, and even if they don't, they can usually ask one of their other contacts for details. They will also know the company and their history and reputation. This is valuable information for the candidate preparing for an interview, and, in my opinion, it should be shared with each candidate.
This is a question you should ask of the recruiter you're dealing with.
Ask them if they know the manager.
What the manager is like.
What their management style is.
And it doesn't hurt to ask the recruiter how long they've been doing business with the company.
Keep in mind though, that there are many instances when a recruiter might not know the details. Some companies insist that all dealings be funneled through HR, and in those cases the company might not share details about the hiring manager. It might also be a case where the recruiter hasn't been dealing with this company for long, so they simply don't know the details. Or it might be that the hiring manager is new to the company.
What Problems Does The Company Have?
This is similar to the previous two questions, and you're likely to get similar responses from either the headhunter or the company. In other words, you might get the answers you're looking for, and you might not.
Most good companies, and good headhunters, will tell you. They want candidates who aren't afraid to tackle challenges. They want candidates who know how to solve problems; however, they might not tell you everything, so dig deeper on your own.
Salary and Compensation Package
I have to say, I'm not always in full disclosure when it comes to compensation packages. There have been times—depending on the client—when I haven't disclosed the range of flexibility. On the other hand, I would never allow an interview to proceed if the likelihood of coming to terms wasn't a real possibility. This is an area where a degree of trust in the headhunter is required. See the post I did on negotiating job offers for details.
While it is in the recruiter's best interest to negotiate a higher salary, I don't know of anyone who tries that for the sake of earning a few extra dollars. Conversely, I can't imagine a headhunter purposefully negotiating a lower salary. The optimum deal for recruiters is one that is a win/win for both parties, and that's what most of them will try to accomplish.
As far as disclosure, I always mention the things that are non-negotiable. Quite often if the company offers incentive bonuses they are rigid, as are stock options, vacations, etc. With some companies there is room for negotiation, but with other companies not so much.
Additional Details
The examples above are some of the more important things you should know before an interview, but there are plenty of others. In future posts I'll cover some of the other ones, including the key to job descriptions and issues that pop up when relocation is involved.
Bottom Line
No matter what question you have, if you're dealing with a headhunter—ask them for details. Be direct and don't be shy. There are plenty of times when a recruiter might not openly reveal everything they know, but if you press and ask them a direct question, you'll normally get a direct answer.
If you enjoyed this post, please share.
Jim (Giacomo) Giammatteo is the author of gritty crime dramas about murder, mystery, and family. And he also writes non-fiction books including the No Mistakes Careers series.
He lives in Texas where he and his wife have an animal sanctuary with 45 loving "friends."