3 Important Sections of Your Resume
I have been reviewing resumes for more than 30 years. During that time, I think I've seen it all—from one-page resumes to ones that looked more like small books, weighing in at 30 plus pages.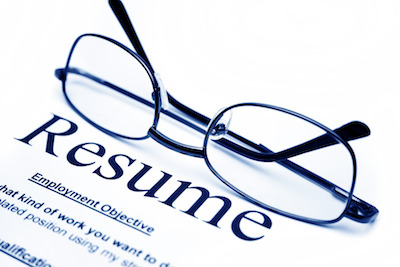 The crazy thing is that the vast majority of people continue to include things that aren't necessary on their resumes. What's the big deal? you might ask.
The big deal is that the people screening those resume are looking for specific skills and accomplishments. They don't want to have to wade through unnecessary material to find out if you are qualified. Despite what anyone might tell you, you only need 3 things on your resume.
The PEA Method
Personal
Education
Accomplishments
Keep in mind that the accomplishments is another way of saying "work history" or "experience," but I like using accomplishments because it reminds you that the work history section should consist mostly of accomplishments—that should be the meat.
Yes, you'll have the companies you worked for, and the titles of the positions you held, and the dates when you worked—but what really matters is what you accomplished.
Let's Get Back To the Resume
Your personal information should be at the top, and it should include your name, address, phone number, and email. Nothing else.
Next should be your education, and if you've read my book on resumes, you'll know that education should be at the top.
Following that is your work history. Everything the company needs or wants to know will be contained in either the education or the work history.
They don't need to see an objective, or summary, or a paragraph or two of your skills.
They don't need to see your patents and publications right now.
They don't need to know what your hobbies are or what societies you're a member of.
They don't need any personal details other than what you provided up top.
An argument could be made that language skills or special skills with computers could be added in a skills section and I have no problem with that. But for now let's talk about the parts we mentioned, and about work history in particular.
Your work history is the key to the resume. This is where you should focus efforts to show the company that you're the person for the job. Analyze the job description, determine exactly what the company is looking for, and then tailor your resume.
Bottom Line
The company doesn't want a lot of detail or extra information in your work history section. All they really want is to know whether you're the person who can solve their problems. The sooner you can convince them, the better off you'll be.
Note
If you're worried about the ATS and having keywords that will be picked up by the bots, trust me, there are better ways of including keywords than listing them in a summary or skills section.
If you enjoyed this post, please share.
Jim (Giacomo) Giammatteo is the author of gritty crime dramas about murder, mystery, and family. And he also writes non-fiction books including the No Mistakes Careers series.
He lives in Texas where he and his wife have an animal sanctuary with 45 loving "friends."