How to Make Your Résumé Perfect
It sounds ridiculous to say writing a résumé is difficult, but it is—difficult, not ridiculous. I realize that it shouldn't be. It's your life that the résumé reflects, and it's only a couple of pages. But it's your life encompassing many years, and you need lots of facts and figures. How to make your résumé perfect is a question people ask themselves all the time.
How do you do it?
It's easy to learn how to make your résumé perfect. Prepare. Keep track of events and accomplishments—as they happen. I know you're tempted to put everything off and celebrate when you finally get that promotion, but before you do out to dinner or a movie, or whatever, take a couple of minutes to go to your résumé preparation file on your computer (You do have one, don't you?), and write down the date, company you're working at, your previous job title, new job title, and what the promotion was for. That may sound like a lot, but it doesn't have to be. All you need are the facts; it doesn't have to be pretty. Something like the following will suffice.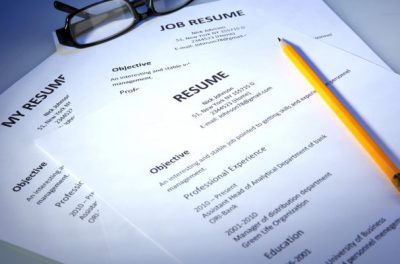 Résumé Preparation
Company: (New York publishing house)
Year: 2017 (include month also)
Job title: Assistant Editor
New job title: Editor
Result of: Three of the books I've edited during the past year have gone on to achieve commercial success, one of them is still on the New York Times Bestseller List.
Additional facts: Became youngest person in company's history to reach the rank of editor.
Accomplishments: It's important to jot down any significant accomplishment. If you brought a project in under budget and ahead of schedule, record the specifics, not just the fact that you did it. Mention how much ahead of schedule in terms of months and percentages, and how much money you saved, citing dollars and what percentage that was under budget. This is information you are likely to forget ten years later. These are the things you need access to if you are to learn how to make your résumé perfect.
That's it. That's all you need. When you need that information for your résumé (perhaps years later), it will be there. You won't have to remember (or try to) when the raise happened, or what the title change was, or the fact that you were the youngest in company history to achieve that rank.
If you do this for every significant thing that happens at work, you'll be way ahead of the game. If you win an award, mark it down, along with the date, what the award was for, and anything else of importance. At the end of each year, make note of your sales data. Did you increase sales? By how much? (Use dollars and percentages.) Where did this rank in order of territories/regions? Was your region ranked first? Sixth? How did that compare to the year before?
This Is Crucial
Trust me. It's crucial to do this so that when it comes time to write a résumé, you have the correct facts. I can't tell you how many times I was verifying claims made on résumés with references and they refuted the claim, proving that it wasn't a 21 percent increase, but more like a 17 percent. Or it wasn't a 12 percent reduction in costs, but a 9 percent.
When that happens, it makes the person verifying data suspicious of all claims on the résumé.
If you want to know how to make a perfect résumé, I'll tell you. Be meticulous about this. One of the most difficult parts of putting together a résumé is the part dealing with accomplishments, and as we all know from an earlier post, accomplishments are the key to how to make a perfect résumé.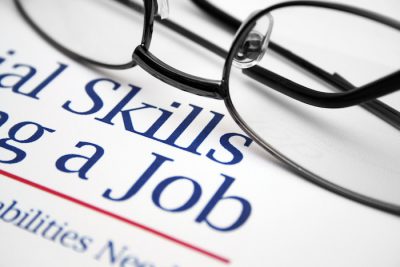 You don't even have to wait until you get home from work to do this. Do it when it happens. Most people have smart phones or tablets. Create a file using something that syncs to your home computer, and then jot down the information while still at work. If you do it this way, you can do that celebration when you get home. But you'll celebrate a lot more when it comes time to make that perfect résumé. It's similar to preparing for taxes; in fact, I did a post years ago on how résumé writing and taxes were similar.
The Bottom Line
It's imperative to write things down as they happen for several reasons.
Saves you time when you need to do it
Ensures accuracy so information won't be refuted
Ensures you have record of accomplishments to include
Makes you look good when your information is verified (and trust me, good companies do verify information)
If you enjoyed this post, please share.
Giacomo Giammatteo is the author of gritty crime dramas about murder, mystery, and family. And he also writes nonfiction books including the No Mistakes Careers series as well as books about grammar, publishing., and children's fiction and nonfiction.
When Giacomo isn't writing, he's helping his wife take care of the animals on their sanctuary. At last count, they had forty animals—seven dogs, one horse, six cats, and twenty-five pigs.
Oh, and one crazy—and very large—wild boar, who used to take walks with Giacomo every day.
He lives in Texas where he and his wife have an animal sanctuary with forty-five loving "friends."