For everyone reading this, I've got news for you: good résumés do not earn you interviews. Only great résumés get interviews.
How do you get a great résumé?
Read on, and you'll see.
First, let's look at the differences between a good resume and a great résumé.
Good Résumés Get Looked at. Great Résumés Get Interviews
I know. I know. I've already said that, but I wanted the message to sink in. Here's how it works.
For every job a company advertises, they receive hundreds of responses. By the time the résumés finish rolling in, it looks like the picture below.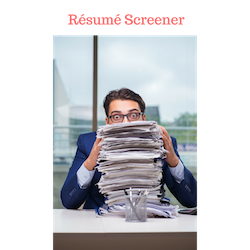 For that person to get from that stack of résumés to something manageable—say the 3–5 résumés that the hiring manager indicated they wanted—the screener will have to be brutal when scrutinizing. That means only selecting the best. You may have a good résumé but if it doesn't compare favorably with the others, it will end up in the "not to be considered" stack—in other words, the trash.
How Do Great Résumés Get Interviews?
The person screening the résumés may or may not know much about the job. They may simply be someone who has been tasked with whittling down that pile of résumé submissions to something manageable. If that's the case, they'll have a list of things to "screen out" for.
Mind you, if your résumé contains any of these items, it will go to the trash. It won't matter how good you think it is, or how much you think the hiring manager will like it. Neither you nor the hiring manager are the one screening. So, for all your hard work in putting together the résumé, the hiring manager may not even see it.
What Is on the Screening List?
It could be anything. Unless you've got inside information, you can assume the following, as they are on most lists:
Spelling mistakes are unforgivable in today's world. A spelling mistake implies that you were too lazy to run a one-minute spell checker to verify your résumé. If your mistake involves a homonym—one of the words that spell checkers don't catch—it's possible you'll get a pass, but that's not guaranteed. That's one reason why careful proofreading is advised in addition to running it through a spell checker.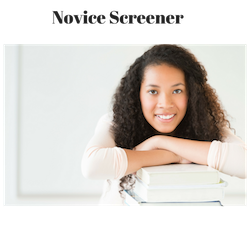 If you pass the spelling mistakes screen, you're not home free. There are still…
Two Other Things on Most Screening Lists.
Two of the other most common items to screen out for are:
– education
– years of experience
These requirements will be taken right from the job description. If it calls for 10 years experience and you only have 8, prepare to meet the trash bin. If the job description calls for a master's degree in mechanical engineering, and you have a bachelors in industrial technology, prepare to meet the trash can.
The only way I know of to circumvent this "screening out" is to write a great cover letter as we discussed in this post.
Once you pass that test, your résumé may find itself in the final stack waiting to be screened. Often this is done by the hiring manager or a senior HR rep or manager. In this screen, your résumé will be subjected to much closer scrutiny.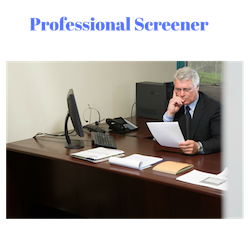 Fudging on Your Dates of Employment
Though many people don't agree, not being forthcoming with the complete dates on your résumé—and that means including months.
Trust me, leaving months off a résumé is often a deal breaker. It's so serious that it often is the reason you're not called in for an interview. It's not an actual lie to omit the dates, but many companies see it that way.
I discuss this at great lengths in my post on Should you include months on a resume?. If I were you, I'd stop trying to pull one over on the gatekeeper and list all of your employment (including months worked).
Final Test.
Let's assume that your résumé managed to avoid a trip to the trash bin during the screener's first and second passes. Now what?
Now it comes down to the screener (probably the professional one) weeding the "good" résumés from the "great" résumés. Many "good" résumés end up in the "not to be considered" pile not because the résumé didn't meet the job requirements, but because the résumé did not present the person as good as the résumés in the "to be read further" pile or the "invite for an interview" pile.
The Bottom Line
If you're content having your résumé placed in the "not to be considered" pile fine; if you prefer to be chosen for the "invite for an interview" pile, read the next post on other things screeners consider.
If you enjoyed this post, please share.
Giacomo Giammatteo is the author of gritty crime dramas about murder, mystery, and family. And he also writes nonfiction books including the No Mistakes Careers series as well as books about grammar, publishing., and children's fiction and nonfiction.
When Giacomo isn't writing, he's helping his wife take care of the animals on their sanctuary. At last count, they had forty animals—seven dogs, one horse, six cats, and twenty-five pigs.
Oh, and one crazy—and very large—wild boar, who used to take walks with Giacomo every day.
He lives in Texas where he and his wife have an animal sanctuary with forty-five loving "friends."