How To Close the Job Interview Your Way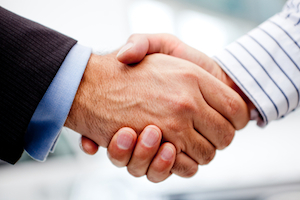 There are a gazillion (I know I keep using that word, but I love it) ways to close the deal, and if you read enough articles and books, you're bound to encounter conflicting opinions on how to do it and what the most important thing to do is. My opinion is that they're all important, assuming it's good advice. Closing the deal should start the moment you walk in the door.
When you smiled at the receptionist and greeted her kindly—you were closing the deal.
When you enthusiastically introduced yourself to each member of the interview team—you were closing the deal.
When you gave a firm, Goldilocks handshake—you were closing the deal.
When you made proper eye contact—you were closing the deal.
And when you practiced all of the other things we've discussed in previous posts—you were closing the deal.
What Is Closing the Deal?
Most experts refer to closing the deal as the time at the end of the interview when you ask for the job. I agree that it's important and not a difficult thing to do, but some people get nervous about it. Their gut gets tied in knots, and their voice seems to disappear. They usually end up not asking for the job.
If you find that you're one of those people…
Here's Another Option
Don't ask for the job. Not directly. But make sure before you leave that you tell them—with enthusiasm—that you're interested in the position, the company, and, most importantly—in the challenge.
You don't have to be pushy, but be sincere. Something as simple as, "I like what you're doing here, and I love the challenge of the job. This is something I've done before, and I'd love to have a chance to do it again."
Some experts insist you have to press for the next step. If you're comfortable doing so, that's fine. But if you're not, just do what I suggested above. Let them know you're interested, show them you're enthusiastic, and remind them you've done this before, and they'll take the next step with you.
Danger of Closing Too Hard
There is a lot of advice to close and ask for the job. Some go so far as to say that the offer depends on you pressing for the close right then–that your career depends on it.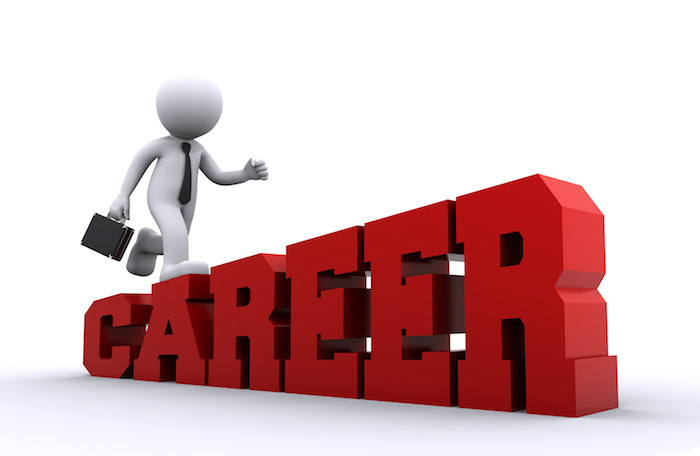 If you're interviewing for a sales position, that might be crucial to your success. If it's not a sales position, you might end up putting someone off—especially if the company isn't ready to make a decision, and it can be magnified if you're not a natural closer.
Note: If the hard close isn't second nature to you, don't try it.
Other Factors
Even if you don't press for a hard close, there are things you, and anyone else, can do to help ensure the interview swings your way.
What to Do Before Leaving
Make sure you have one of their business cards. (You'll need the card to send thank-you notes.)
If the interviewer asked any questions you didn't have the answer for, make sure you clarify what they wanted to know before you leave, and set a date for getting back to them.
If a common acquaintance was mentioned during the interview, remind them of that, and, if appropriate, suggest they talk to that person about your background. (Also make a note to yourself to call that person and tell them to expect a call.)
Give them one of your business cards.
Lastly, give them another good Goldilocks handshake and thank them for their time. Then go home and wait for the offer.
Ignore the advice you hear about hard closes, and how you must ask for the job. Not everyone is a salesperson. Not everyone is comfortable with a hard close. If you try it and it's not you, it will come across awkwardly. Not much is worse than that.
The most important advice I can give you is to be yourself. Be smart about how you handle the close, but handle it your way.
If you enjoyed this post, please share.
Jim (Giacomo) Giammatteo is the author of gritty crime dramas about murder, mystery, and family. And he also writes non-fiction books including the No Mistakes Careers series.
He lives in Texas where he and his wife have an animal sanctuary with 45 loving "friends."