How To Beat the ATS (Applicant Tracking System)
Have you ever wondered what happens to your resume once you send it off? Most of it depends on where you sent it, and what type of system—if any—they use for screening. Since most companies use ATS (Applicant Tracking Systems), we'll focus on that process. (We'll also assume ATS to mean Applicant Tracking Systems—plural.)
ATS are not your friends. When it comes to your resume, they have one job to do—screen you in or out—and they are ruthless in dispatching judgment. It doesn't matter if you're the best person for the job. If you don't fit according to the ATS, you're not getting called for the interview.
Do ATS Make Mistakes
Of course they do. And they make a lot more mistakes than people think. It's not easy for a machine to judge the experience of a person and match it against job specs, but that is what they are charged with. Quite often, though, it's not so much that the machine made a mistake, but that you were beat out by a candidate who was savvy in the workings of ATS—a person who understood how the systems work and what criteria decisions are based on.
More candidates are paying attention to this, and they're writing resumes geared toward getting past that first gate, the one guarded by the ATS.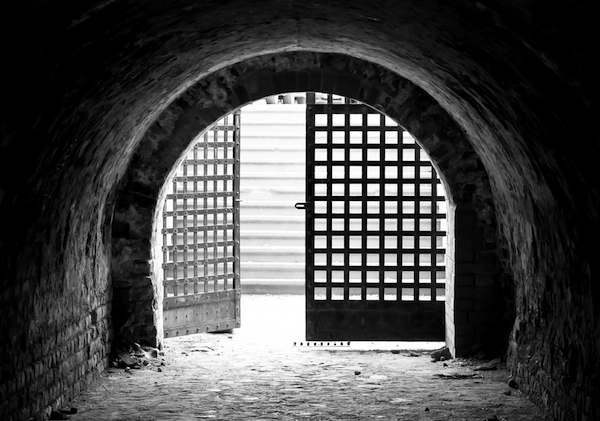 How Do ATS Work
I'll walk you through a brief chart to give you a rough idea of what your resume goes through. This isn't comprehensive, but it will show you a few tips for avoiding the ATS.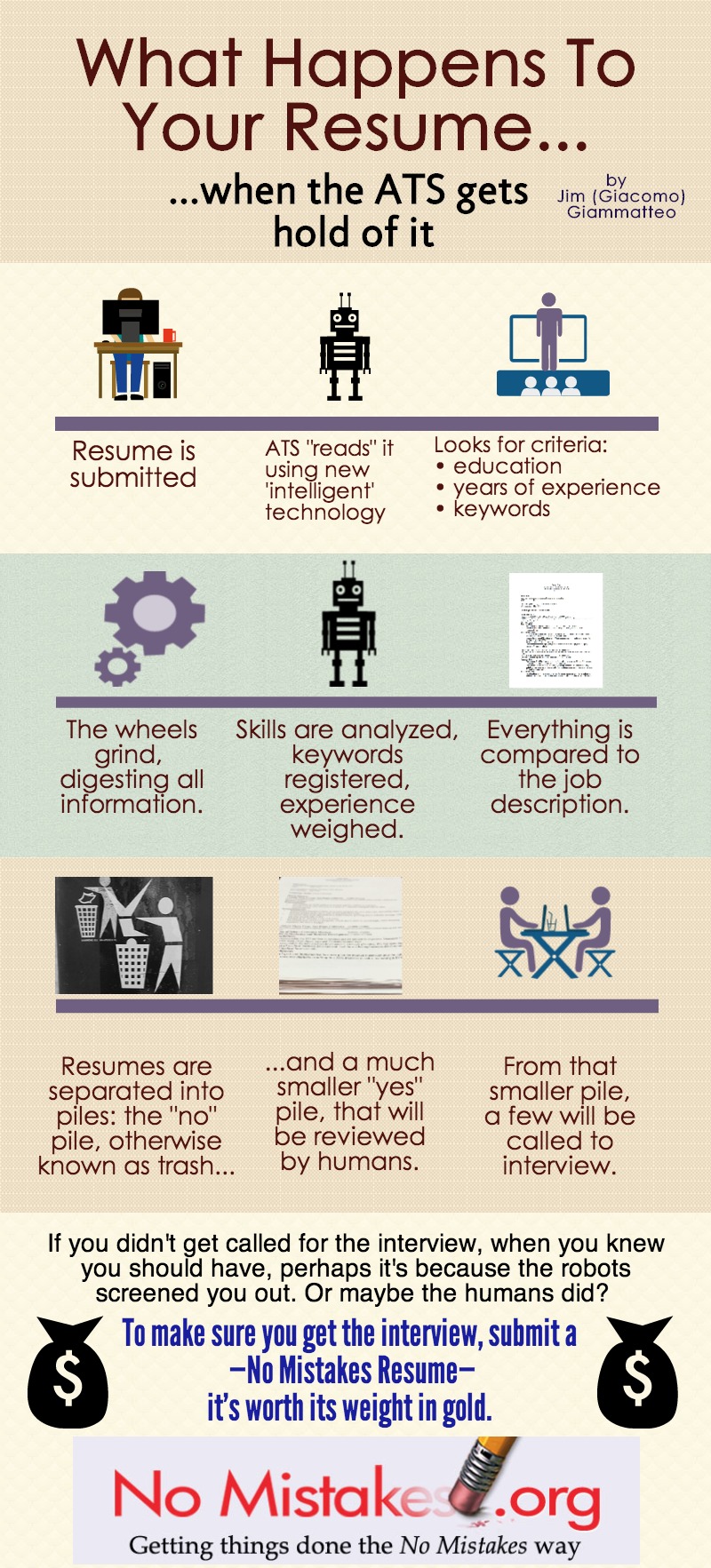 Summary
That Infographic might seem like a lot of nonsense to you, or you might look at it and say, "I see how I can beat that system."
Many candidates have done the same thing, and you know what, many of them have beat the system, at least temporarily. It used to be that keyword stuffing was the ticket.
Write a summary and list every skill in the universe, many candidates thought. Surely the ATS will select me then.
That worked for a short while, but those days are gone. Just like Google penalizes blogs for keyword stuffing, the new, more intelligent ATS penalize resumes written that way. Going forward, it's important to understand that the ATS know what to look for, which means, you better know what they want, too.
Bottom Line
We'll continue to dig into these areas and keep you updated on new developments. If this is a topic that interests you, sign up for the newsletter now, to make sure you don't miss anything.
If you enjoyed this post, please share. And if you want us to write your resume, click here.
Jim (Giacomo) Giammatteo is the author of the No Mistakes Careers series. He also writes gritty crime dramas about murder, mystery, and family.
He lives in Texas where he and his wife have an animal sanctuary with 45 loving "friends."
photo credit: p_v a l d i v i e s o via photopin cc