How to Write a Résumé.
It's easy to write a résumé, he said with a smirk. What could be easier? You're simply reducing your five or ten or twenty-plus-year work history down to one or two pages.
How to write a résumé sounds simple enough. But the reality is that editing anything is difficult, much more difficult than it sounds. Mark Twain is famous for saying "I was going to write you a short letter, but I didn't have time, so I wrote you a long one instead."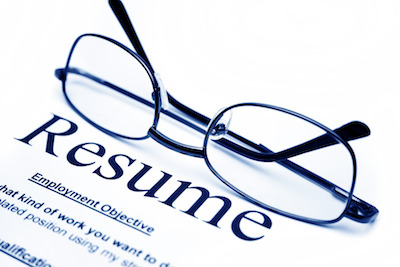 And how true that is! It's difficult for people to condense *anything,* let alone something so personal. After all, this *is* their history. How can they put all of that experience into a couple of pages? *Everything* they did was important.
Reality
When deciding to write a résumé, there are certain realities that you must recognize. One of those realities is that not everything you did is important, at least not to your potential employer. Remember that while things you did may seem important to you, to the people you are hoping will hire you, they may mean nothing. So what do you do?
Find Out What's Important—*Before* You Write a Résumé
Writing a résumé is not something you do every day (at least I hope it isn't), so take the time to do it right. The most important part of learning to write a résumé is recognizing what the other party wants. And what they are looking for is relevant experience.
They don't care if you coach your son's little league team or if you go to church on Sundays. They don't care how many kids you have or if you played on the football team in college. And they certainly don't care about *anything* you did in high school unless it was something similar to committing a murder, in which case they'll probably find out anyway. In effect, they don't care about anything you've done, *except* what is relevant to their job opening.
What Does That Mean?
It means exactly what it says. They have a job to fill, and there are requirements associated with that job. It doesn't matter if those requirements are valid or not—those requirements were developed by someone or some team, and they are probably set in stone now. In any case, it is what the human resources department or anyone else screening for this job is going to use as a benchmark. So the bottom line is that your experience better do a good job of persuading them that you are the right candidate for the position.
Trust Me. You'll Never Get the Interview, Without Showing Them That You're the Right Candidate
And there's only one way to do that. Get your hands on a job description or at least the inside scoop on what the company is looking for. Then tailor your résumé to make it applicable to that job. I'm not proposing lying or even stretching the truth. The fact is that most people have more experience than they should write a résumé with, so leave out the insignificant stuff and only put in the experience that would be of interest to this employer.And get rid of 90 percent of your responsibilities. See this article to learn why that's important.
If you want to write a résumé that works, one that gets results, read all the blogs, or better yet, pick up my No Mistakes Résumés book and really get the scoop. You can buy the digital or print book at the previous link, or you can buy the print book on my site. And if you buy it on the site, it's guaranteed.
 If you enjoyed this post, please share.
Giacomo Giammatteo is the author of gritty crime dramas about murder, mystery, and family. And he also writes nonfiction books including the No Mistakes Careers series as well as books about grammar publishing.
When Giacomo isn't writing, he's helping his wife take care of the animals on their sanctuary. At last count they had forty animals—seven dogs, one horse, six cats, and twenty-five pigs.
Oh, and one crazy—and very large—wild boar, who takes walks with Giacomo every day and happens to also be his best buddy.
He lives in Texas where he and his wife have an animal sanctuary with forty-five loving "friends."